Bring Your Story to Life: Three Ways to Inspire Action Through Compelling Content
By: Cassie Caranci | December 27, 2017
Storytelling has always been an intrinsic part of human nature. What started as cave drawings and word-of-mouth has now become a widely adopted marketing strategy for healthcare, non-profit, B2B and B2C organizations. While communication vehicles have expanded – from books and movies to technology and media – the use of storytelling is at the core of successful campaigns across all industries. Here are some tips to bring your story to life, resonate with audiences and drive positive action.
Go digital
Looking to reach and connect with new people? Digital will get you there. Your website should be a central hub, while social media can be used to amplify your content. Choose a platform based on your key audiences, product or service and story. If you need help, download our free guide to Choosing the Right Digital Platform.
Creativity is key
While your story may start in written form, it shouldn't end there. Identify creative ways to promote your content. Use compelling photography, emotional video or shareable infographics to stand out and engage the reader. Consider how you can take an integrated approach to reach people at various touch points and make them interested and invested in what you have to say.
Get the conversation going
Whether it's encouraging people to donate, learn more about your organization or make a purchase, stories should inspire readers to take action. Consider how your audience will relate to the story in a personal and memorable way, include real people and always use effective visuals.
Storytelling has the power to influence audiences, from social movements and fundraising to brand recognition and sales. Think strategically when positioning your stories, sharing them online and offline and measuring their effectiveness.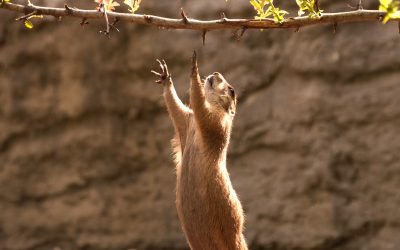 Last week, Facebook CEO Mark Zuckerberg dropped some serious (but not so shocking) news about the platform's algorithm. Officially, Facebook will de-prioritize posts from businesses, brands and media and focus on updates from a user's friends and family. While organic reach on Facebook has been declining for years, this update further reduces the number of fans that will see a Page's activity. So, what's a business to do? Here are four ways you can still get in front of your audience.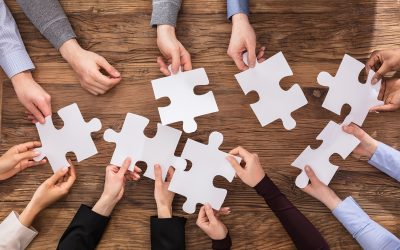 If there's one thing that's consistent across healthcare, non-profit, B2B and B2C organizations, it's content. Along with driving website traffic and generating leads, blogging on a regular basis positions you as an expert in your industry.
2017 was quite a year. Canada celebrated its 150th birthday, we witnessed a total solar eclipse and some brilliant marketing campaigns made their debut. Whether it's advocating for medical research or tackling a controversial issue, this past year brought innovative, impactful and flat out amazing campaigns that we had to recognize. Let's take a look at some of our favourites and see what made them so effective.