The Core Elements of an Effective Content Marketing Strategy
By: Anna Merchant | January 02, 2018
If there's one thing that's consistent across healthcare, non-profit, B2B and B2C organizations, it's content. Along with driving website traffic and generating leads, blogging on a regular basis positions you as an expert in your industry. But, there's no use blogging without a purpose. Implement these core elements into your content marketing strategy to attract, engage and convert the right people.
Write for your audience
Every piece of content you create should be tailored to your target audience throughout the buyer's journey. To identify their interests and challenges and guide your content topics, build detailed personas that include job title, responsibilities, watering holes, frustrations, needs, etc. Prove that your organization is the expert and demonstrate how your products or services are the solution to their challenges.
Make it searchable
The more content you create, the more repeat visitors you'll have to your website. But, what about the people that don't already know about you? Optimize your content for search engines through keywords, meta-data, internal linking and user-friendly URLs to improve your website's visibility and attract new visitors.
Amplify your content
"If you build it, they will come" doesn't work in content marketing. Even with search engine optimization, you need an amplification strategy that includes organic social media and paid promotion. Build your created content into your social media calendar and allocate a portion of your marketing budget to your best resources. If you're hesitant about putting money behind your content, read this post about why you need a paid distribution strategy.
Design for shareability
Creating great content increases the chances of it being shared online. Even greater content can get picked up by other industry professionals and posted to their website. This type of backlink can do wonders for brand awareness, domain authority and overall expertise. To make your content more shareable, take a new spin on a trending topic, ensure your content is optimized for mobile and always use effective visuals.
Measure
No surprises here! Anything that expends organizational resources should have its own measurement strategy. A/B test headlines, formats, and imagery; monitor your Google Analytics closely and create reports to measure your content's performance. Understanding what's most engaging and lead generating will improve the efficiency and effectiveness of your content marketing efforts.
By implementing these core elements into your content marketing strategy, you're well on your way to creating resources that are helpful to your audience, visible online and demonstrate expertise.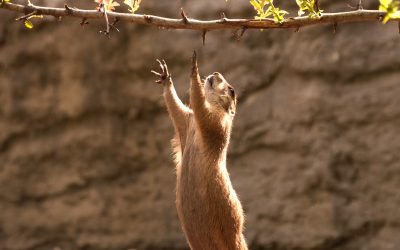 Last week, Facebook CEO Mark Zuckerberg dropped some serious (but not so shocking) news about the platform's algorithm. Officially, Facebook will de-prioritize posts from businesses, brands and media and focus on updates from a user's friends and family. While organic reach on Facebook has been declining for years, this update further reduces the number of fans that will see a Page's activity. So, what's a business to do? Here are four ways you can still get in front of your audience.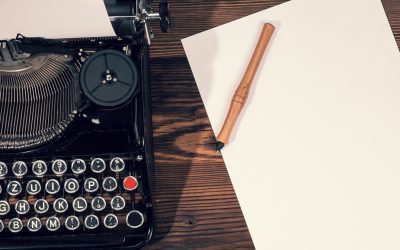 Storytelling has always been an intrinsic part of human nature. What started as cave drawings and word-of-mouth has now become a widely adopted marketing strategy for health care, non-profit, B2B and B2C organizations.
2017 was quite a year. Canada celebrated its 150th birthday, we witnessed a total solar eclipse and some brilliant marketing campaigns made their debut. Whether it's advocating for medical research or tackling a controversial issue, this past year brought innovative, impactful and flat out amazing campaigns that we had to recognize. Let's take a look at some of our favourites and see what made them so effective.