Four Reasons We Love LinkedIn
By: Anna Merchant | October 10, 2017
If your organization invests in content marketing, pay particular attention to one social media network – LinkedIn. Over the past two years, LinkedIn has made significant improvements to create a more engaging platform. And we've taken notice.
Keep reading to find out why we love LinkedIn and how it can be leveraged in your content marketing strategy.
A professional audience
To reach a professional audience, LinkedIn is the place to be. Of its 500 million users, 44% make over $75,000 per year and four out of five users impact decisions within their organizations. While executives may be active on other networks, they interact with LinkedIn differently. For example, someone might use Facebook to see posts from friends and family, but on LinkedIn, they want to engage with business-related, useful content.
Build your personal brand
A LinkedIn Company Page isn't the only thing that can benefit your organization's content marketing strategy. Your team members (beyond just the C-suite) can leverage the platform to build personal and professional brands through thought leadership. The more people distributing content, the more opportunities there are to reach and connect with new audiences.
Generate quality leads
The proof is in the numbers. Over 80% of leads generated through social media come from LinkedIn. A strong image, a compelling pitch in your company description and posting regular, informative updates, will make your LinkedIn presence an effective part of your inbound marketing funnel to drive website traffic and increase conversions.
Extend your reach
As with any social media network, organic posts on LinkedIn will only reach a fraction of your company's followers. You need to invest a portion of your marketing budget to paid distribution to truly reap the benefits. Whether it's native advertising through Sponsored Updates or Sponsored InMail messages directly in your audience's inbox, LinkedIn offers powerful marketing solutions and detailed targeting options to extend the reach of your content.
LinkedIn isn't the biggest social media network, but it can be the most profitable. Leverage the platform to distribute your content and connect with the audiences that matter most to your organization.
2017 was quite a year. Canada celebrated its 150th birthday, we witnessed a total solar eclipse and some brilliant marketing campaigns made their debut. Whether it's advocating for medical research or tackling a controversial issue, this past year brought innovative, impactful and flat out amazing campaigns that we had to recognize. Let's take a look at some of our favourites and see what made them so effective.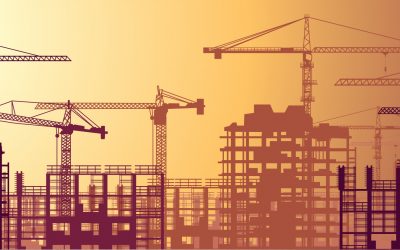 Driving website traffic is a priority for non-profit, B2C and B2B organizations. Whether your goal is public awareness or lead generation, audience research, compelling visuals and pithy ad copy will help you stand out.
If you're a charitable organization, a Giving Tuesday marketing or fundraising strategy is a must. To save time, we've compiled a list of tips to help you stand out, engage supporters and drive donations.