Why The Media Ignored Your Pitch
By: Tristan Joseph | October 08, 2017
It can be frustrating to put time and energy into your pitch, only to have it completely ignored by the media. But the truth is, reporters are flooded with hundreds of potential stories and they can't cover them all. To get attention, it comes down to having a solid media strategy that connects with reporters that matter to your organization.
Keep reading to find out why your pitch was ignored and quick tips to change it.
You didn't target the right media
You might think that pitching to as many media outlets as possible increases the chances of your story getting picked up. But generic pitches risk being overlooked. Do your research to find out who is covering stories that are relevant to your organization and focus on those outlets and reporters.
You didn't leverage trends
The media educates and engages audiences about trending topics. If your story isn't a part of the current news cycle, reporters might choose something more relevant. Keep tabs on industry buzzwords, events in your city and previous stories to help inform your angle.
You missed the deadline
Timing is everything. A reporter's week fills up quickly, so it's critical to be aware of their deadlines (as well as publication deadlines) and make your media pitch early. This also gives you more opportunities to follow up with a phone call and deliver your 15-second pitch.
You didn't put in the effort
We get it – coming up with the perfect headline can be difficult. But when reporters have to sift through hundreds of emails, they need something that will grab their attention. Take the extra time to think creatively when crafting the subject line, headline and body of your pitch. Don't forget to have someone proofread for spelling mistakes!
You didn't demonstrate value
For a reporter to be interested in your story, it needs to appeal to their audiences. Demonstrate your value proposition and discuss what can be gained by covering your story. This also proves why preliminary research and targeted pitches are so important.
You haven't built relationships
A successful media pitch is all about who you know (and who knows you). A reporter is more likely to write about people and organizations they are familiar with, so it's important to engage with them regularly, not just when you want a story. Follow reporters on social media, send them interesting information outside of just pitching and always say thank you when they cover your story.
If you're struggling to get your story picked up, you're not alone. But by implementing these tips and putting in the effort, you can create great pitches, build relationships with reporters and start generating coverage for your news.
2017 was quite a year. Canada celebrated its 150th birthday, we witnessed a total solar eclipse and some brilliant marketing campaigns made their debut. Whether it's advocating for medical research or tackling a controversial issue, this past year brought innovative, impactful and flat out amazing campaigns that we had to recognize. Let's take a look at some of our favourites and see what made them so effective.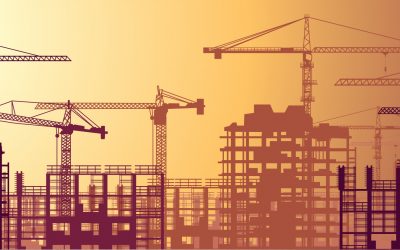 Driving website traffic is a priority for non-profit, B2C and B2B organizations. Whether your goal is public awareness or lead generation, audience research, compelling visuals and pithy ad copy will help you stand out.
If you're a charitable organization, a Giving Tuesday marketing or fundraising strategy is a must. To save time, we've compiled a list of tips to help you stand out, engage supporters and drive donations.