London Economic Development Corporation
An economic development corporation turns the page forward in growing city investments and attracting top-notch talent
When you're a mid sized city with all the typical selling features of industrial land, transportation hubs and a great quality of life, it can be difficult to capture the attention of international investors. The London Economic Development Corporation (LEDC) needed to tell unique London stories that would set the city apart from the competition.
Lashbrook Marketing and Public Relations created the London Magazine – the cornerstone of an overall content marketing strategy for both the city and the LEDC. With over 10,000 copies of the inaugural print publication distributed across the globe, there was high demand for another issue. With that, a second 75-page issue was created. It includes scores of interviews, dozens of photo/video shoots and hundreds of hours of writing. While the content is the same, eight different magazine covers feature London's main economic sectors, making it easier to target specific decision makers.
Proving to be more than just a magazine, the stories, testimonials, infographics, videos and photos are featured on the website, social media, business proposals and global advertising campaigns. Primarily a business development tool, the London Magazine is also heavily used for talent recruitment by London businesses and employment agencies.
IABC London Virtuoso Award of Merit
Publications
Over 17,000 magazines distributed
locally, nationally and internationally in 2016
Over 4,000 page views on the
magazine website during 2016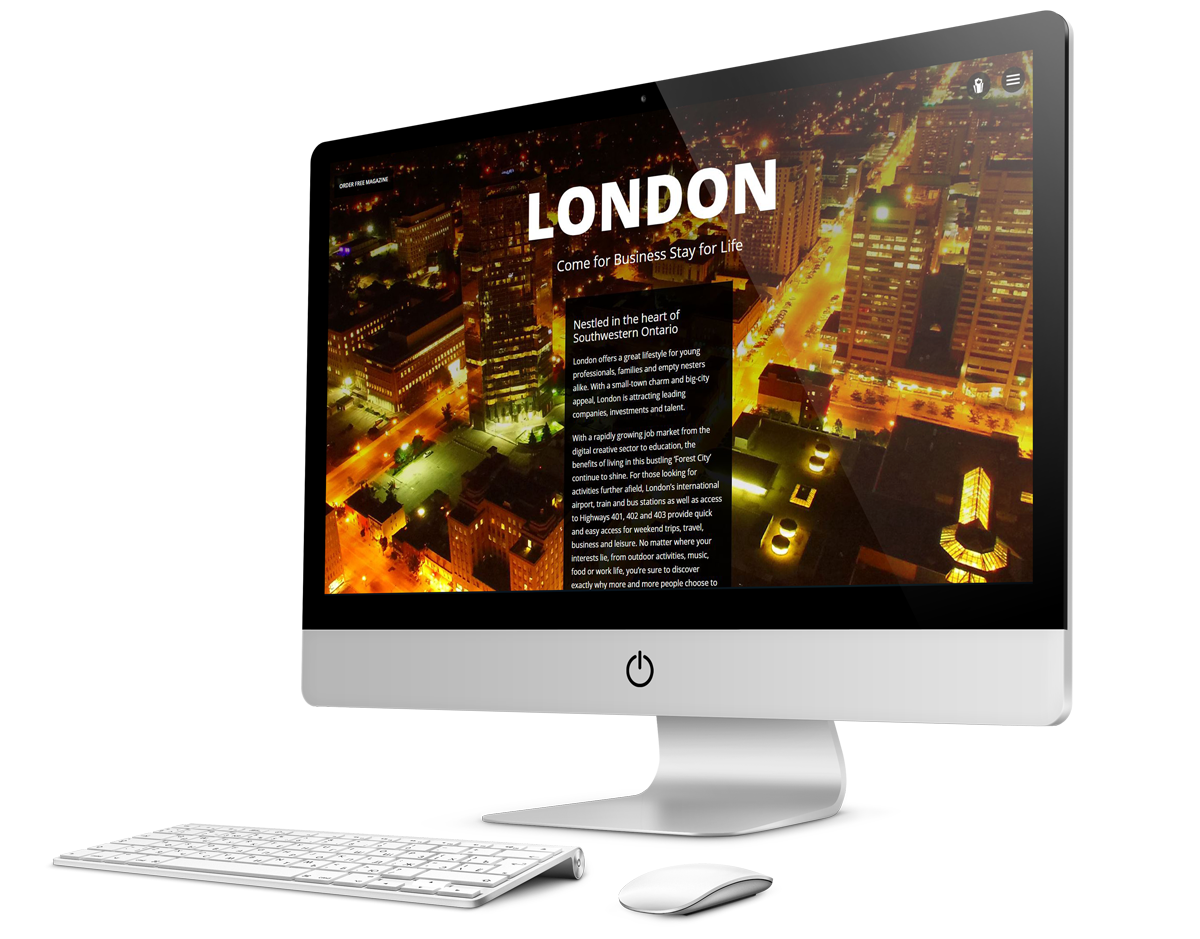 You may also be interested in….
Hard-hitting statistics shock a community and position a funding agency as a community leader