London Economic Development Corporation
An economic development corporation turns the page forward in growing city investments and attracting top-notch global talent
London Economic Development Corporation (LEDC) is the lead agency responsible for working with business, government and community partners to attract business investment, develop a connected and supportive business climate and grow London's talented workforce.
Having already collaborated on two previous issues of London Magazine – a large, print publication dedicated to showcasing the City's successful industries, driven entrepreneurs and thriving arts and culture scene – Lashbrook was exciting to take the third edition in a new direction.
With almost 30 individual interviews, dozens of photoshoots and hundreds of hours of research, writing and fact-checking, the 56-page magazine needed to be compelling and relevant to a wide audience of investors, companies and serve as a talent recruitment tool.
What makes London Magazine unique are six different covers that represent different sectors and audiences, ranging from digital creative and advanced manufacturing to medical innovation and food and beverage production.
Lashbrook also developed a different creative approach to distinguish the magazine from other city-centric publications. Instead of standard headshots, we collaborated with each company and LEDC to create "authentic moments" that speak to the business' culture.
To date, there have been 10,080 copies distributed world-wide in 180 different towns and cities in 46 countries, including international trade commissioner offices, Canadian MPs and economic development-related events.
Over 10,000 magazines distributed
locally, nationally and internationally in 2018 and 2019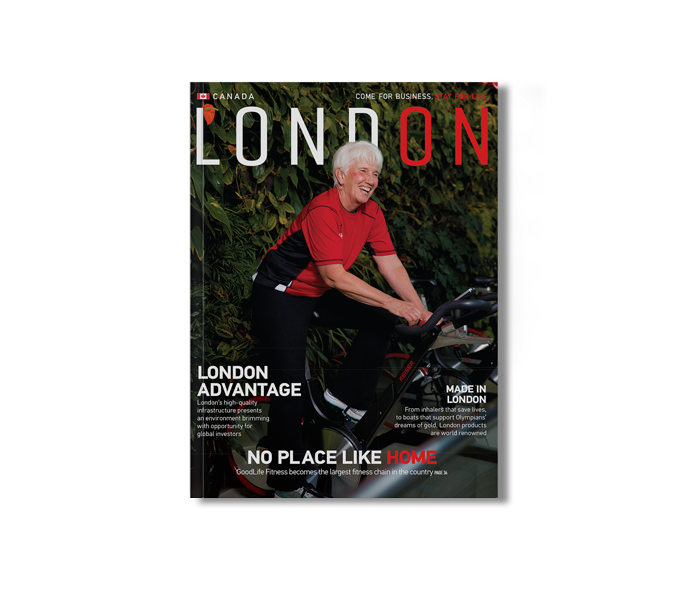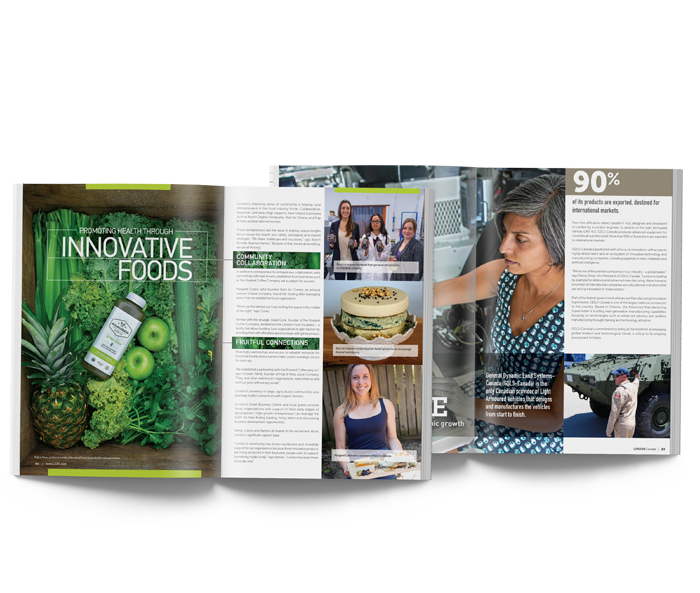 You may also be interested in….
Hard-hitting statistics shock a community and position a funding agency as a community leader