Four Situations That Can Spark a Brand Evaluation
By: Patricia Hoffer | September 19, 2017
Your brand is your organization's most valuable asset. It connects with your target audience, differentiates your organization and leaves a lasting impression. From purpose, positioning and strategy, your brand is a promise that you must deliver at every touch point.
But how do you know when it's time to reassess your brand strategy? Here are four situations that can spark a brand evaluation.
An evolving business environment
From changes in audience behaviour and interest to technological advances and increased competition, the business environment is dynamic and your organization must be adaptable. To stay relevant, determine how these factors affect your brand and make any necessary adjustments.
Strategic redirection
Whether it's reaching a new demographic or a change in company vision, a strategic redirection can impact your entire organization. Conduct an evaluation to determine whether your current brand aligns with this approach or if a rebrand will help you reach new goals and objectives.
A change in leadership
If there's a change in organizational leadership, get ready for a brand evaluation. New executives or board members will bring fresh perspectives and a rebrand might be one of several changes that they deem critical to success.
Rebuilding your reputation
It takes years to build a brand and only seconds to lose it. With an effective communications strategy in place before a crisis strikes, your brand can survive. Without one, the damage can be irreparable. A brand evaluation after a crisis is critical to determine the best way to proceed.
While these are common triggers for a brand evaluation, it's important to be proactive. Conduct regular assessments to ensure your brand is still effective and relevant.
2017 was quite a year. Canada celebrated its 150th birthday, we witnessed a total solar eclipse and some brilliant marketing campaigns made their debut. Whether it's advocating for medical research or tackling a controversial issue, this past year brought innovative, impactful and flat out amazing campaigns that we had to recognize. Let's take a look at some of our favourites and see what made them so effective.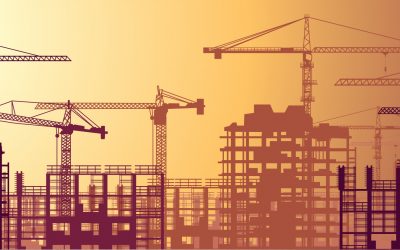 Driving website traffic is a priority for non-profit, B2C and B2B organizations. Whether your goal is public awareness or lead generation, audience research, compelling visuals and pithy ad copy will help you stand out.
If you're a charitable organization, a Giving Tuesday marketing or fundraising strategy is a must. To save time, we've compiled a list of tips to help you stand out, engage supporters and drive donations.