Quick Tips to Maximize Your Digital Marketing Budget
By: Anna Merchant | September 06, 2017
Wouldn't you love to get more out of your marketing efforts for less? Digital marketing is an effective way to reach your organization's goals, but without monitoring and optimizing your campaign, you may be spending more than you bargained for – with little to show for it.
We've compiled three quick tips that can be implemented across Facebook, Instagram, LinkedIn and Google to run an effective and cost-efficient campaign. Keep reading to start maximizing your digital budget!
Know what resonates
This is the most important step to reduce costs and run a successful campaign. Creative testing compares your ads to determine which image, headline or description combinations are most effective. By understanding what appeals to your audience, you can allocate the majority of your budget to the ads that generate the best results at the lowest cost.
Tip: Ad variations don't need to be dramatic. Sometimes the smallest changes can drive more traffic, engagement and leads.
Target strategically
Whether it's through audience behaviours and interests, job descriptions or search terms, the targeting options are endless. While you may want to reach as many people as possible, this risks wasting budget on those who may not take a desired action. It's crucial to build specific audience profiles and personas to ensure your campaign results in relevant and qualified views, traffic or leads.
Think beyond the ad
Your campaign consists of enticing ads that your audience can't help but click. You've done your job, right? Not quite. What happens after someone clicks on the ad is imperative. Provide an optimal landing page experience that is consistent with your ads, easy to navigate and includes clear calls-to-action. This ensures you don't waste your entire budget on clicks.
Did you know: Landing page experience plays a key factor in your Google AdWords Quality Score – the higher your Quality Score, the lower your cost-per-click or cost-per-conversion.
Final thoughts
There are many factors that impact how much you'll pay for your online ads. Implement these tips to make the most of your digital marketing budget, while still reaching your campaign goals and objectives.
2017 was quite a year. Canada celebrated its 150th birthday, we witnessed a total solar eclipse and some brilliant marketing campaigns made their debut. Whether it's advocating for medical research or tackling a controversial issue, this past year brought innovative, impactful and flat out amazing campaigns that we had to recognize. Let's take a look at some of our favourites and see what made them so effective.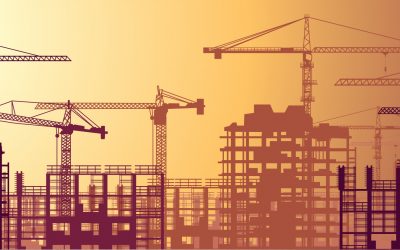 Driving website traffic is a priority for non-profit, B2C and B2B organizations. Whether your goal is public awareness or lead generation, audience research, compelling visuals and pithy ad copy will help you stand out.
If you're a charitable organization, a Giving Tuesday marketing or fundraising strategy is a must. To save time, we've compiled a list of tips to help you stand out, engage supporters and drive donations.