Three Reasons You Need a Paid Distribution Strategy
By: Anna Merchant | September 12, 2017
Chances are you understand the importance of digital marketing. Your organization is active on at least one social media platform and you work hard at raising awareness and creating valuable content for your target audience. But have you considered a paid distribution strategy? This is becoming one of this year's biggest digital marketing trends and the benefits far outweigh the cost savings. Keep reading to find out why.
Outsmart the algorithms
Content. It resonates powerfully with your audience, demonstrates your organization's expertise and most importantly, is the foundation for your social media content strategy. But promoting your content organically is not enough to make an impact – or even reach your fans and followers.
Social media algorithms provide users with customized newsfeeds. For example, Facebook prioritizes posts from friends and family. This puts organizations in a tricky position to effectively communicate their message and drive their online marketing strategy. The solution? Incorporate paid distribution through your social media channels.
The intense competition
Organizations are allocating more of their marketing budget to online platforms, while spend on traditional advertising is declining. In fact, nearly two million businesses are using Facebook to advertise. To stay competitive and maintain top-of-mind awareness, you can't afford not to increase your digital investment. On the bright side, with a strong online marketing and distribution strategy, you can become a fierce competitor.
Attract new audiences
Digital is one of the best ways to raise awareness among new audiences. Whether you're launching a Facebook, LinkedIn, Google or YouTube campaign, the targeting options are endless. You can create detailed audience personas on each platform to reach the right people and access real-time analytics to optimize targeting along the way.
Final thoughts
Digital marketing isn't going anywhere and your return on investment might not be immediate. It takes time to build your online authority, so invest early to reap the benefits sooner.
2017 was quite a year. Canada celebrated its 150th birthday, we witnessed a total solar eclipse and some brilliant marketing campaigns made their debut. Whether it's advocating for medical research or tackling a controversial issue, this past year brought innovative, impactful and flat out amazing campaigns that we had to recognize. Let's take a look at some of our favourites and see what made them so effective.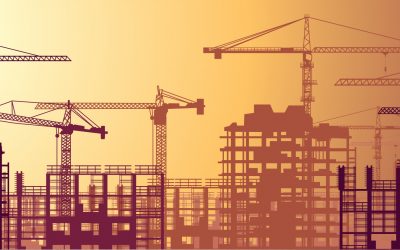 Driving website traffic is a priority for non-profit, B2C and B2B organizations. Whether your goal is public awareness or lead generation, audience research, compelling visuals and pithy ad copy will help you stand out.
If you're a charitable organization, a Giving Tuesday marketing or fundraising strategy is a must. To save time, we've compiled a list of tips to help you stand out, engage supporters and drive donations.