Top Five Benefits of Effective Social Media Measurement
By: Anna Merchant | June 20, 2017
Organizations big and small maintain an active social presence with the intention of being "Liked". But beyond the "Like", very few organizations have an effective social media measurement strategy in place.
We've compiled the top five benefits of effective social media measurement. Check them out and start measuring the right activities.
Understand your return on investment
With planning, implementing and monitoring, organizations spend upwards of 12 hours per week on social media. That's the equivalent to almost two full workdays! By measuring your social ROI, you can justify the resources being allocated to these efforts.
Save time
With the amount of insights and analytics available, it can take hours to sift through and make sense of it all. A targeted measurement strategy that focuses only on metrics directly related to your organization's goals saves everyone's time and resources.
Beat the competition
From fans and followers to post engagement, valuable information about the competition is available through analytics dashboards. Benchmark your performance against others in your industry, evaluate what they're doing and determine how you can do better.
Create great content
It's 2017; so your organization should be implementing content marketing. Was your infographic shared across platforms? Did your blog post generate leads from Facebook? Through consumption, sharing and lead generation metrics, you can learn what content has the most impact and should be produced most often.
Inform your entire marketing strategy
Social media measurement can become the secret to success across all marketing tactics. If a video does well organically, chances are it will perform well in a paid campaign. If your followers engage with an infographic, transform it into a print piece. Apply what you've learned from social media to make your entire marketing strategy more effective.
Ready to start measuring the right things, just not sure how? Download our Essential Guide to Measuring Social Media Success to get started.
If your organization invests in content marketing, pay particular attention to one social media network – LinkedIn. Over the past two years, LinkedIn has made significant improvements to create a more engaging platform. And we've taken notice.
It can be frustrating to put time and energy into your pitch, only to have it completely ignored by the media. But the truth is, reporters are flooded with hundreds of potential stories and they can't cover them all. To get attention, it comes down to having a solid media strategy that connects with reporters that matter to your organization.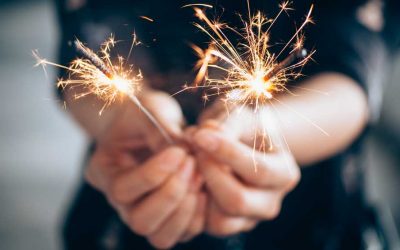 Your brand is your organization's most valuable asset. It connects with your target audience, differentiates your organization and leaves a lasting impression. From purpose, positioning and strategy, your brand is a promise that you must deliver at every touch point.