Why Your Donors Aren't Engaged (And How to Fix It)
By: Patricia Hoffer | June 28, 2017
You feel like your organization is doing everything right. From design and messaging to promotional tactics and execution, you've developed a marketing strategy that the whole team is excited about. So why are you struggling to attract and engage donors?
The most important thing to remember is that there's a big difference in what you like and what resonates with your target audience. Take a step back, understand why your donors aren't engaged and learn how to fix it.
The general public is your target audience
It's intuitive for an organization to want as many potential donors as possible to know about their cause, but not being selective does more harm than good. Without a specific, focused set of key audiences, you risk not being able to connect with anyone at all.
So what do you do?
Identify your organization's primary target audience and conduct thorough research. Understanding their preferences, influencers and behaviours will determine how to reach, connect with and rally potential supporters.
Your stories aren't compelling
Donors want to understand the impact of their support. They need a powerful story. Inauthenticity, the lack of compelling visuals and relying too heavily on statistics decreases your ability to engage, cut through the clutter and garner attention.
So what do you do?
Make it personal and compelling. Elicit emotion, hope and trust. Use a variety of visual tools and channels. Be authentic. This will make all the difference in telling your story.
You haven't embraced new trends and technologies
Times are changing and online giving is outpacing other methods. If your organization is still focusing on traditional or outdated marketing tactics to engage donors, you'll be left behind.
So what do you do?
Read industry insights such as Nonprofit Tech for Good and implement trends like influencer, social giving and experiential marketing into your strategy. Accelerate your progress and ensure you stay relevant.
You're not differentiating from the competition
There are over 170,000 non-profit organizations in Canada, so it's not enough to have a presence on social media, use visuals and get your audience involved. To engage donors, you must stand out.
So what do you do?
Be a leader in the market. Research what your competitors are doing and offer your target audience something entirely different. Integrate your strategy across multiple platforms.
Now that you know why donors aren't engaged, adjust your marketing strategy to ensure it resonates with key audiences, influences behaviour and motivates action.
2017 was quite a year. Canada celebrated its 150th birthday, we witnessed a total solar eclipse and some brilliant marketing campaigns made their debut. Whether it's advocating for medical research or tackling a controversial issue, this past year brought innovative, impactful and flat out amazing campaigns that we had to recognize. Let's take a look at some of our favourites and see what made them so effective.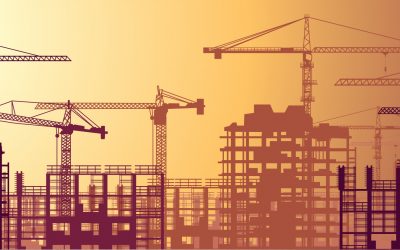 Driving website traffic is a priority for non-profit, B2C and B2B organizations. Whether your goal is public awareness or lead generation, audience research, compelling visuals and pithy ad copy will help you stand out.
If you're a charitable organization, a Giving Tuesday marketing or fundraising strategy is a must. To save time, we've compiled a list of tips to help you stand out, engage supporters and drive donations.